Empower companies to drive impact growth.
A strong collaboration between the private sector, policy makers, scientists, and citizens that drives positive impact on people and planet.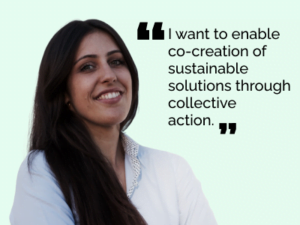 I am digital product manager passionate about digitising products and services in sustainability. My journey began at Cisco Systems, where I focused on legal-tech, knowledge management, new tech experiments, and digital services, implementing agile, UX, and design thinking frameworks. Later, I directed my efforts towards sustainability and policytech, leading the development and launch of the digital plastic pollution platform at UNEP. This platform aids governments, international organisations, the private sector, and civil society in defining, measuring, and reducing their environmental footprint.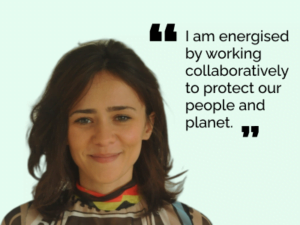 I am a marketer with experience in F&B multi-national and scale up settings. I started my journey at Unilever, first on Magnum, where I worked on the launch of the brand on food delivery platforms in EU and on innovation. Moving to the tea department, I developed tea category expansion strategies and, during a 6 months growth hacking course, guided digital tests to optimise media performance . I later joined Meatless Farm, plant-based meat scale up, where I was part of the sustainability squad and I worked on consumer research, campaigns and innovation projects. I now want to use my expertise to make sustainability happen at scale.
SUSTAINABILITY MANAGERS ON DEMAND
Help companies in the agri-food and FMCG sector to strengthen their sustainability plans.
EU focus
SUSTAINABILITY MANAGERS ON DEMAND AND DATA PROVIDER
We are looking for the right platform to develop that can power businesses to create sustainable solutions.
EU, US & Africa
SYSTEM REDESIGN THROUGH PARTNERSHIPS
Sustainability resources development. 
Sector community of practices creation.
Global
We provide an "all-in-one" experience to build your sustainability product, service and communication to prove your impact.